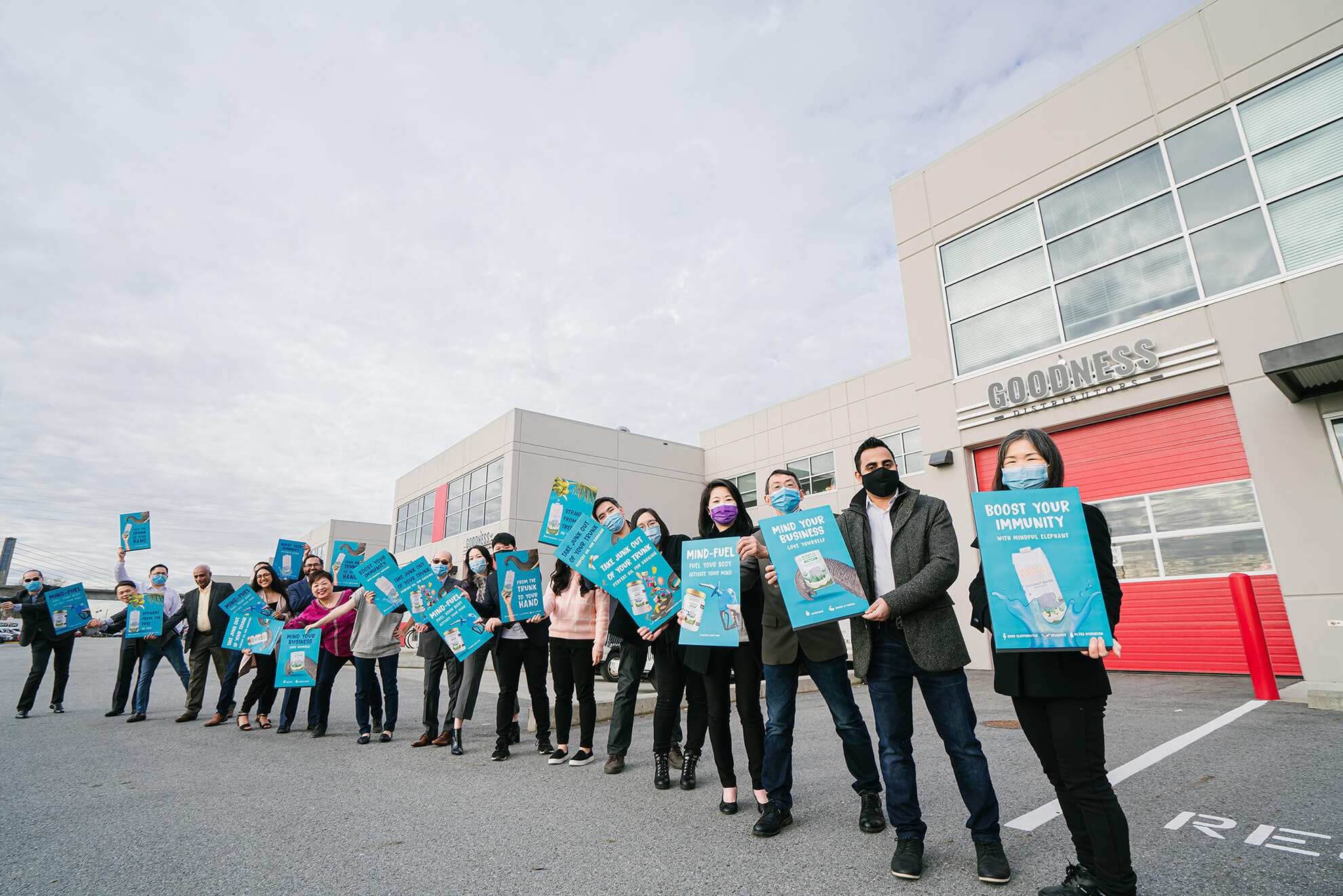 Mindful Elephant – Love Yourself
Mindful Elephant is a brand of good quality coconut products sold at local grocery stores in Vancouver. Our products are ethically sourced so that you can feel at ease using any of our coconut products whether it be coconut water for a nice refreshing drink, coconut milk for that delicious Thai curry you are preparing, or coconut oil for skin and hair health. 
The Mindful Elephant brand was brought to life in 2019. We started Mindful Elephant to bring families together through coconut products and cooking. Our vision for the brand was to create a family-friendly product hence the cartoon elephant. 
At Mindful Elephant, we believe in living our family as a herd, just like the elephants do. We encourage our herd to be mindful of ourselves, each other, and the products we consume. Coconut products are a great, natural source for nutrients that are easy to add to your daily routine.
Coconut water provides us with a natural source of energy and hydration, while coconut milk, coconut oil, coconut flour, and coconut sugar are perfect for cooking your favourite dishes. Coconut oil also serves as a natural oil for hair and skin thanks to its natural saturated fat. Mindful Elephant provides us with great coconut products that allow us to ground ourselves and savour the moment.