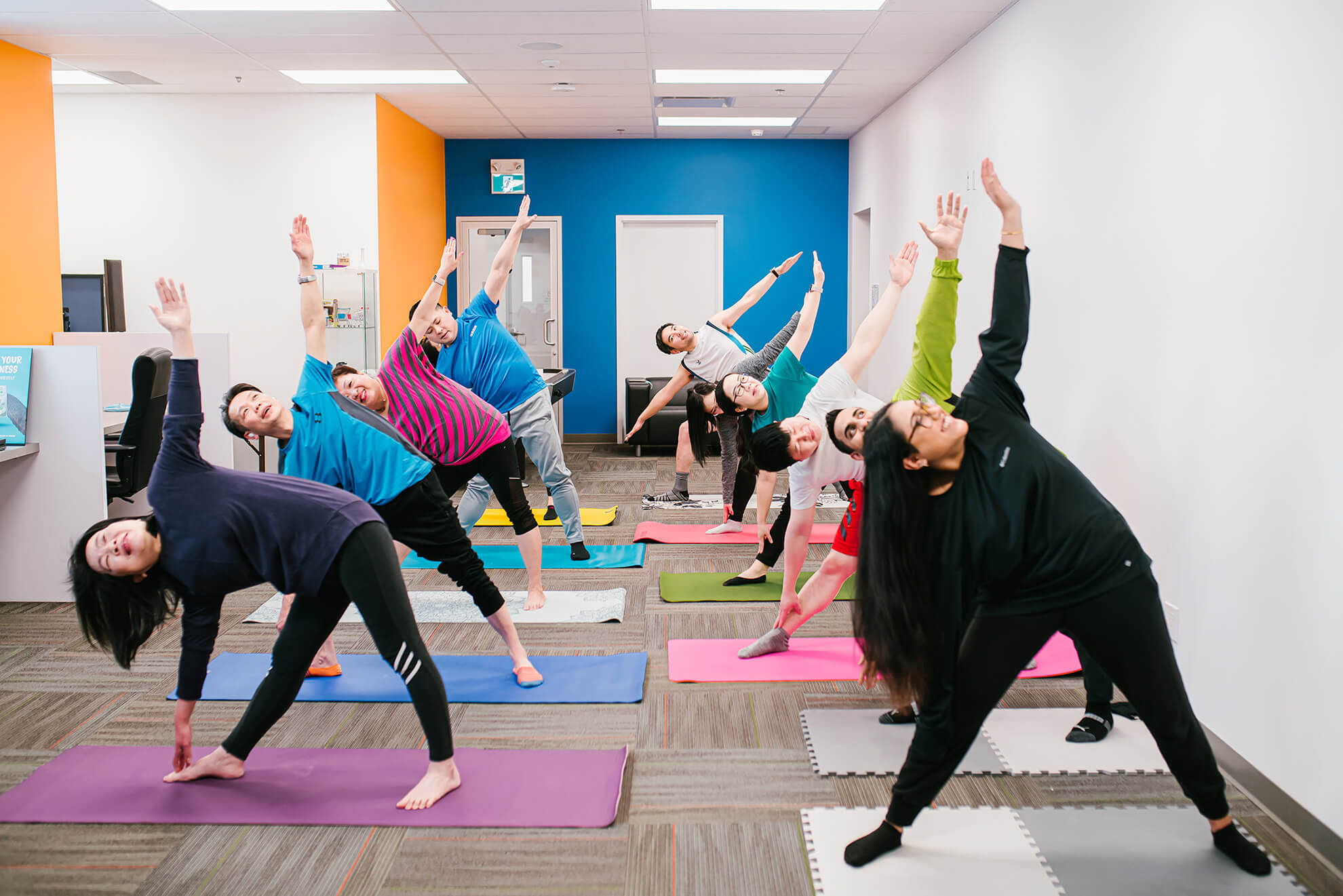 Goodness Health Initiatives
Goodness Distributors believes that a healthy work-life balance is important to company growth and productivity. We started a daily yoga routine where our staff is welcome to join in on yoga sessions to promote both mental and physical health. Prior to the more recent pandemic lockdowns, we used to meet every second day.
Yoga is an easy program to implement because it is easily accessible to everyone including those with chronic pain or previous physical injuries. It is an activity that can reduce stress and anxiety while fostering friendships among our coworkers. 
Most importantly, we believe in supporting the Goodness Distributors team with healthy habits because our products have been carefully curated to promote healthy living and an eco-friendly environment.